Pet Portraits & Pet Memorials
Truely unique gifts for animal lovers
Let me help you create a family heirloom that will capture those memories of a lifetime.
" We hold them in our arms for a moment, but they will live in our hearts forever."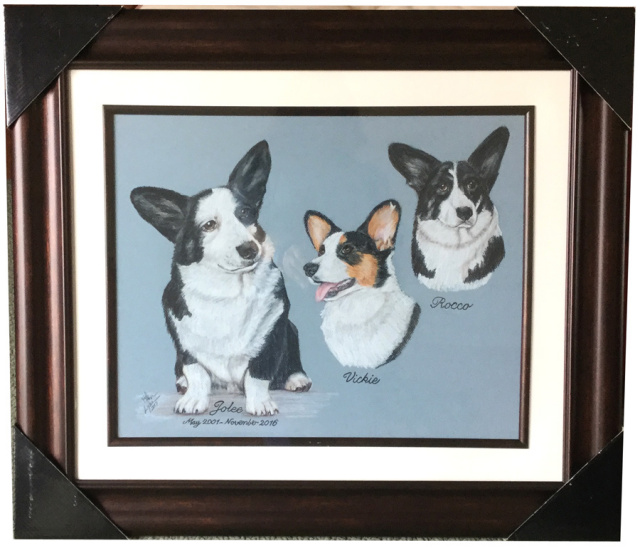 prismacolor and pastel
Because our pets add so much to our lives...
Memory Boxes and Memorials
It takes 8 weeks to get items in normal turn around time.
Larger items could take up to 12 weeks so be sure to order early.
Visit me on my facebook page for show updates and new product information.