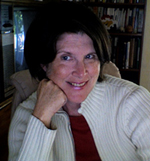 Welcome, I am Ellen C. Lyner.
I have been an artist and a theme designer for more then 38 years.
My artwork is collected across the United States was well as Europe, Australia, Korea and Japan.
My design credits include :The International Toy Fair in New York, Six Flags water parks and theme parks.
Product and show room design for the Gemmy Corporation, Grand Prairie Lights in Grand Prairie Tx.
St.Louis Opera Theater and Chuck E.Cheese Entertainment Corp.
I have also has been the concept designer for several lines of children's shoes for Brown Shoes.
My background started with a B.F.A. degree in theater design/ Fine Arts from Webster University, where I graduated with honors.
After 25 year of working in the entertainment and advertising field for many large corporations and parks, I was able to return to my real love of painting and animals.
I hope you find my work of interest and will let me help you create something truly special for you and your family.