The Copper Mare Collection
Unique Gifts for Animal Lovers
Welcome to The Copper Mare.com
Please Note: I do.. Cats, Dogs, Horse, and Other Animals... on any of my products. The samples you see, are just that ,samples that have been done. So if you have a birds or pig or goat. These can also be remembered in a special way. All creatures are special!
Submit form or email: thecoppermare@sbcglobal.net or phone:

314-378-8062
Because our pets add so much to our lives...
Let me help you create a family heirloom that will capture those memories of a lifetime.
16x20 primacolor and pastel
Memory Boxes and Memorials (above a Story Platter)
" We hold them in our arms for a moment, but they will live in our hearts forever."
When the time comes for goodbyes, it is never easy. As long as you hold on to the memories, you can
hold on to the love you had with your "Special Companion".
As unique as your pet "The Copper Mare Collection" has created Memorial Boxes
to hold the memories of a lifetime!
New Items for your consideration:
Find on the Story and Portrait Plaques page
Rustic Carved Rounds: Natural wood rounds carved in slight basrelief. This give a homespun rustic style.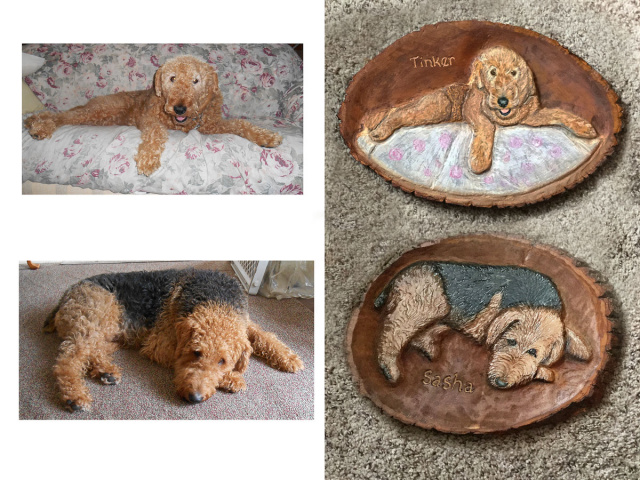 Our Story Board Made from your memorires and our craftmanship. Together it creates a real treasure.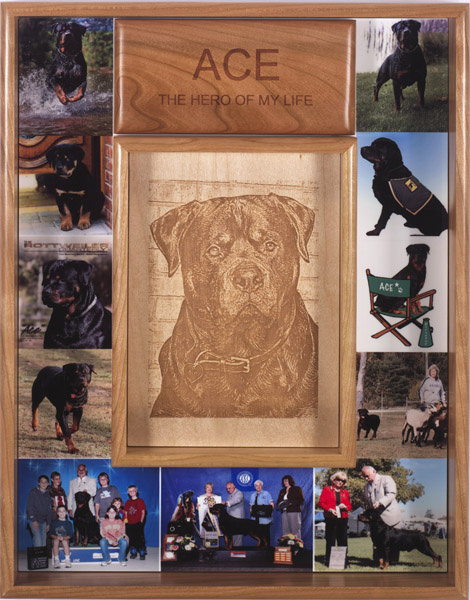 Sublimated photos back board...........Laser etched portrait...........
made of solid cherry and finished with a name plate. Center may be constructed to hold ashes or collars.
We are now proud to offer Fiddlers Elbow Handprints items made in the U.S.A.
Please find them lists in the side menu bar.
Here is a sample of their lovely artwork
Doormats
© Fiddler's Elbow, a Division of the Toy Works, Inc.
Please visit these pages to find lovely decortive items for you home
It takes 8 weeks to get items in normal turn around time. Larger items could take up to 12 weeks so be sure to order early.
Visit me on my facebook page for show updates and new product information.